Adventure Wind Shield TENERE700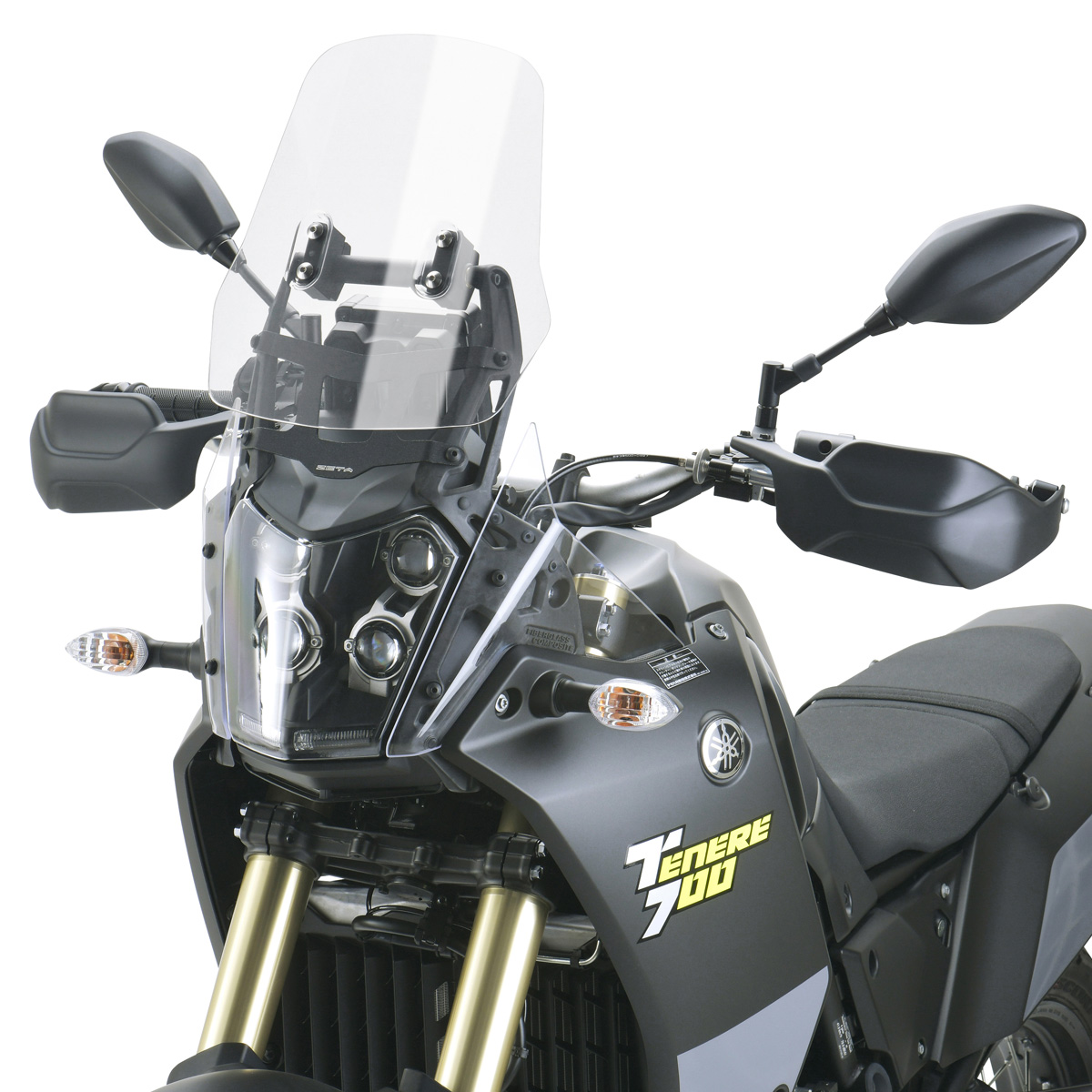 ADVENTURE WIND SHIELD
ZE70-1421
- Adventure wind shield kit available for YAMAHA TENERE700 .
- Wind shield kit comes with cell phone or GPS navigation mount bar.
- Designed for Tenere 700, bolt on design, no need any modification for installation.
- Screen is made of excellent durability and strength polycarbonate, mount bar is made of high-grade durable aluminum.
- High windbreak effect screen can be mounting upside down for visibility adjustment and styling of choice.

Spec
Screen
Material : Polycarbonate
Color : Light smoke
Size : Height 334mm Width 295mm Thickness 3mm
Mount system
| | |
| --- | --- |
| MOBILE MOUNT BAR | FLIPPABLE SCREEN |
| | |
| The 22.2 mm mobile mount bar made of lightweight aluminum allows a wide range of mounting such as smartphone holders and USB power supplies. | The screen with high windproof effect can be installed upside down. You can adjust the visibility and choose your favorite styling. |
ADJUSTABLE ANGLE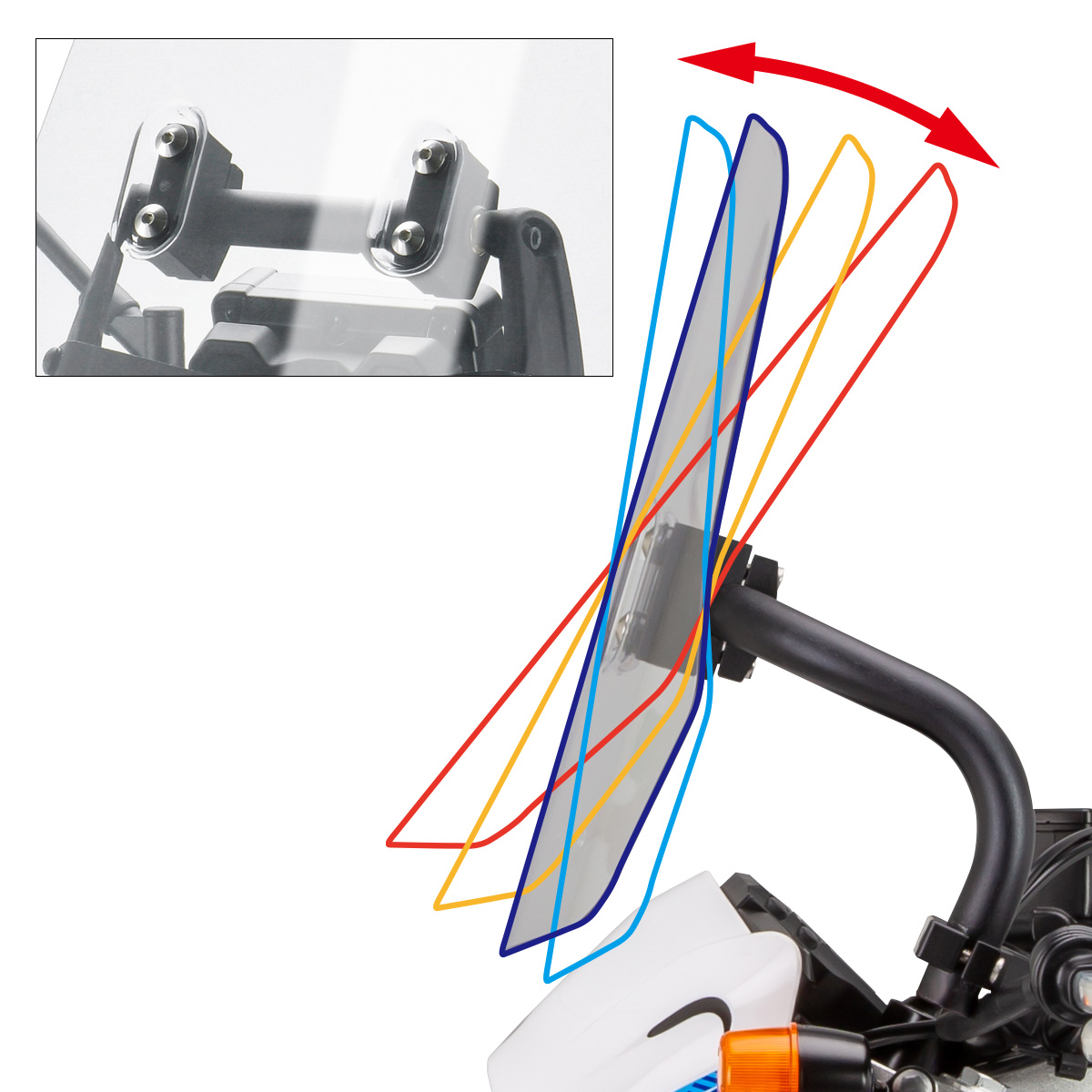 The angle of the screen can be adjusted seamlessly, and the windproof effect can be adjusted according to the physique and running situation.
* The adjustment range varies depending on the model.
Bike
Year
Part number
YAMAHA
TENERE700
20-21
ZE70-1421
Replasement
Screen
ZE70-1900
Screen Bolt Set 4set
ZE70-1950
Clamp Set 1set
ZE70-1951