Adventure Wind Shield
Option Clamp Rize Spacer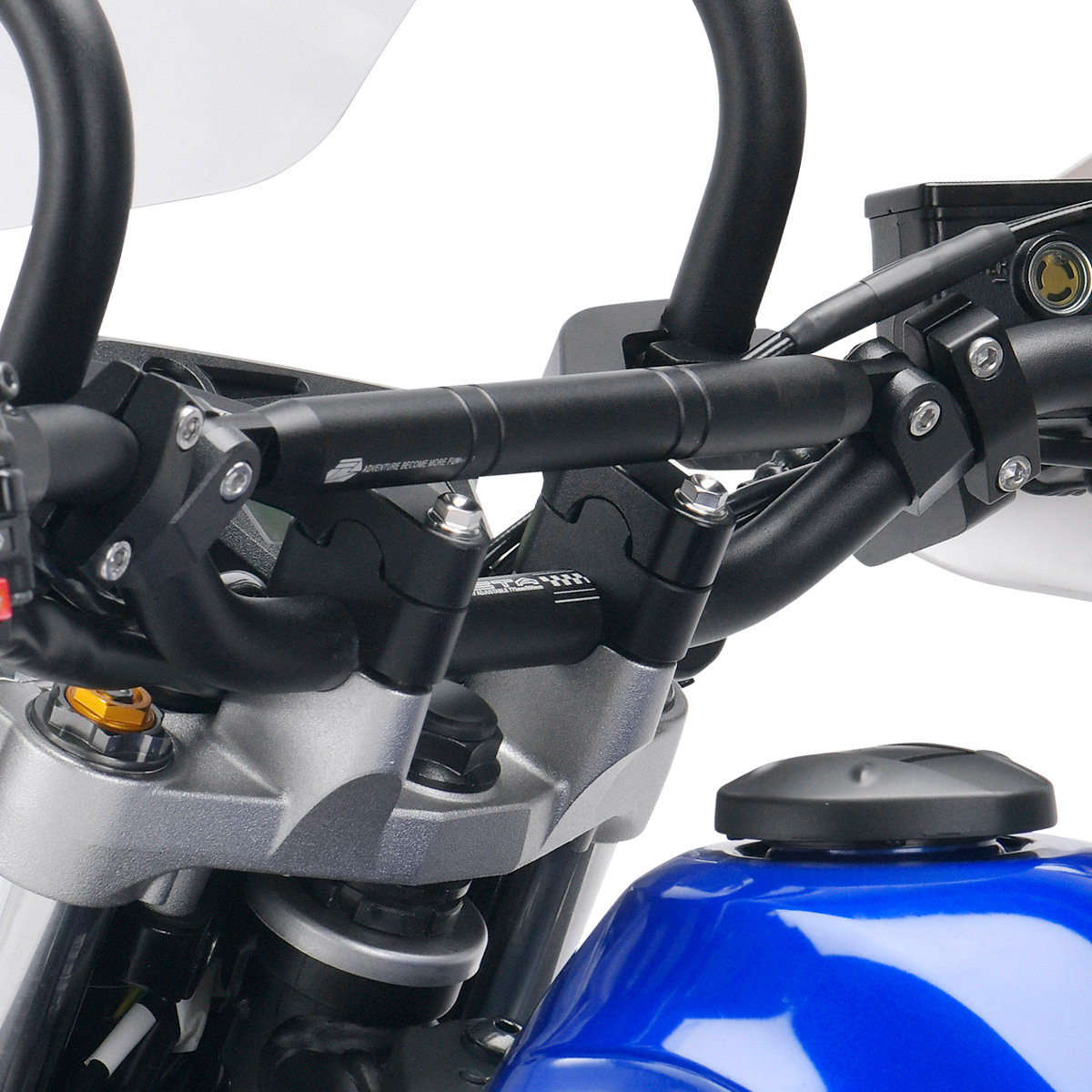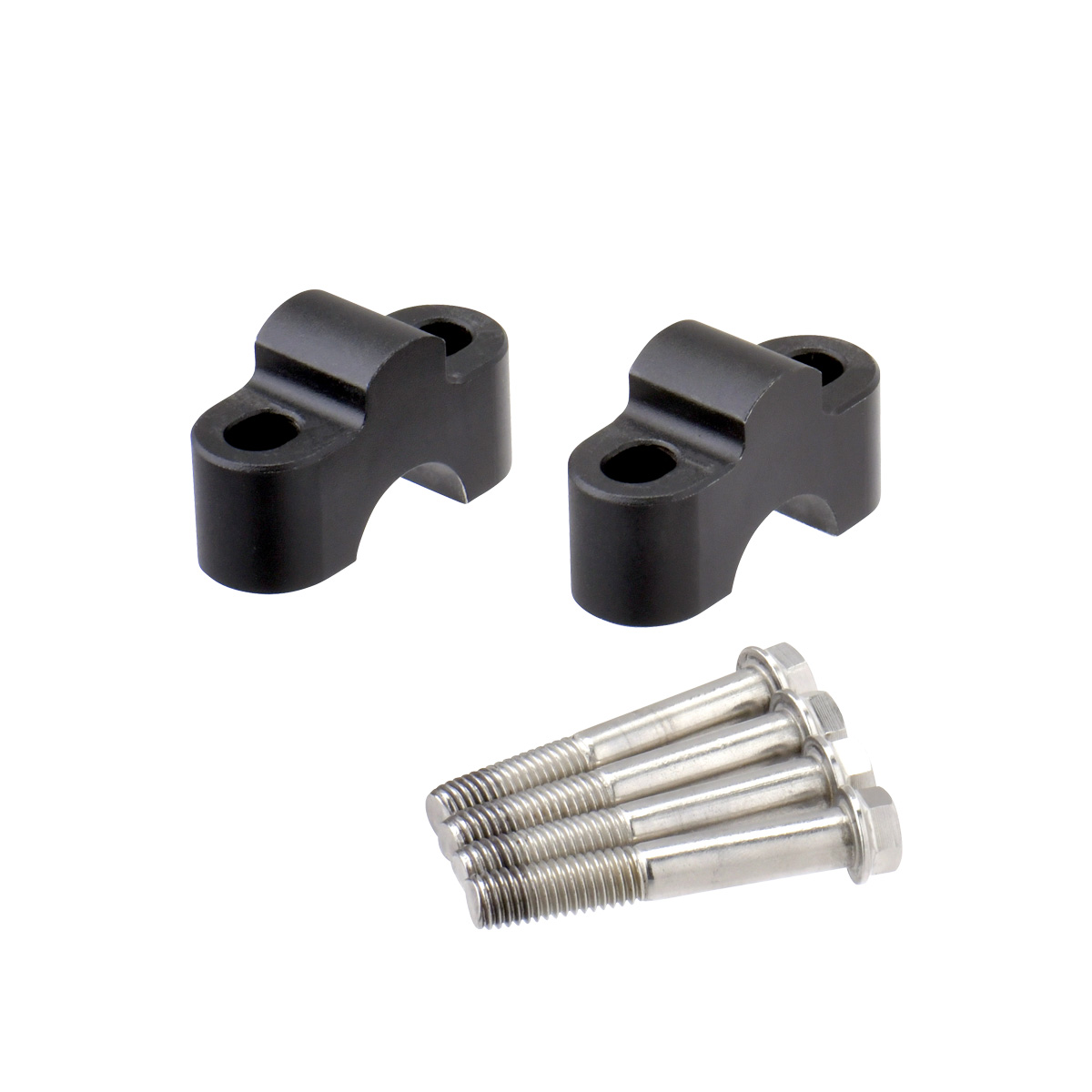 ADVENTURE WIND SHIELD
Option Clamp Rize Spacer
Using the Adventure Windshield comfortably
- Increases the mounting bar clamp by 20mm without changing the height of the handlebar and reduces interference with clutch wires and armor handguard mounting kits.
- The spacer can also be used to raise the screen another 20mm.
【Please note】
The height of the handlebars will not change.
The bar pad cannot be installed.
Spec

Color:Black
Material:Aluminum
【If the clutch wire interferes strongly】  Using a spacer will allow proper routing and give you more room. 【Please note】 Please check beforehand if the interference of the wire can be reduced by raising the mounting bar clamp.
【If the mounting kit of the armor guard interferes】
Using the spacer allows the mounting angle to adjust to a larger extent, and it can be installed in the optimal position.
When using a handle with a brace, please make sure there is at least 30mm between the handle and the brace.
For 30mm to 35mm, only wrenches may be available as tightening tools due to the handle clamp angle.