Forged Aluminum Kick Stand

FORGED ALUMINUM KICK STAND
SPECIFICATIONS:
- Line up with 25mm shorter than the stock. (Some models have high lift standards.)
- It avoids that a bike becomes unstable even if changing the bike height, it also can be safely used even on rough roads by selecting the OPTION TIP.
- Optional tip replacement allows height adjustment for standard · high lift.
- A2014 aluminum is used, maintains strength and durability.
* The inclination varies depending on the model. If the length of the TIP does not work well, see the OPTION TIP conversion table below and change the TIP.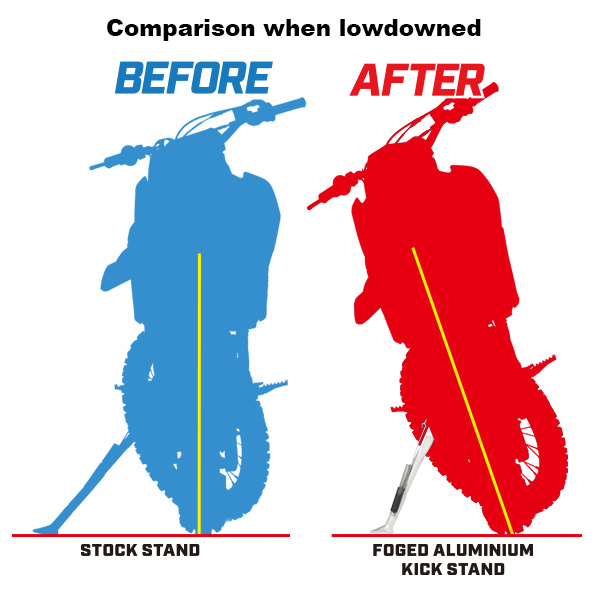 OPTION TIP
Part #
Option Tip
ZE56-8909
30 mm
ZE56-8919
55 mm
ZE56-8929
80 mm
ZE56-8939
105 mm