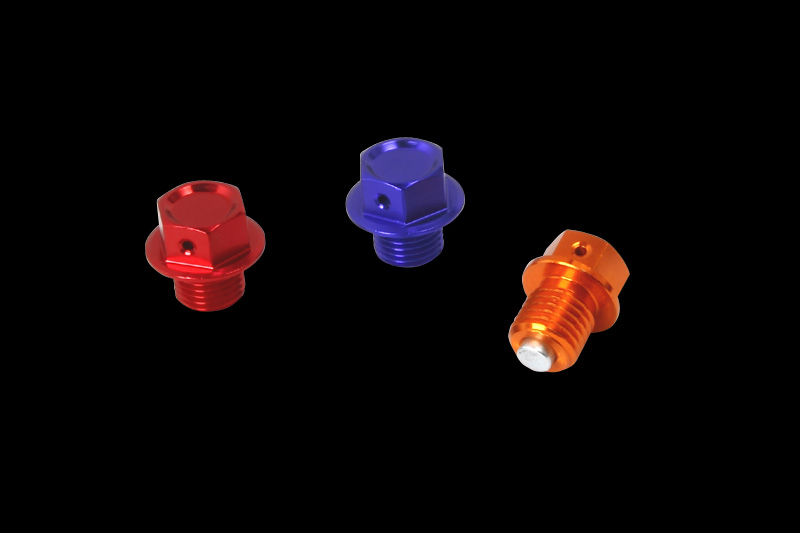 MAGNETIC DRAIN BOLT
SPECIFICATIONS:
- Magnetic drain bolts designed to pick up excess bits of metal in your engine oil.
- Made of A7009-T6 aluminum. Light weight design.
- Press fit magnet on the drain plugs.
- Includes safety wire holes to prevent mispaced part.
- Available in blue, red, orange and H-Blue anodized colors.