Clutch Master Cylinder Guard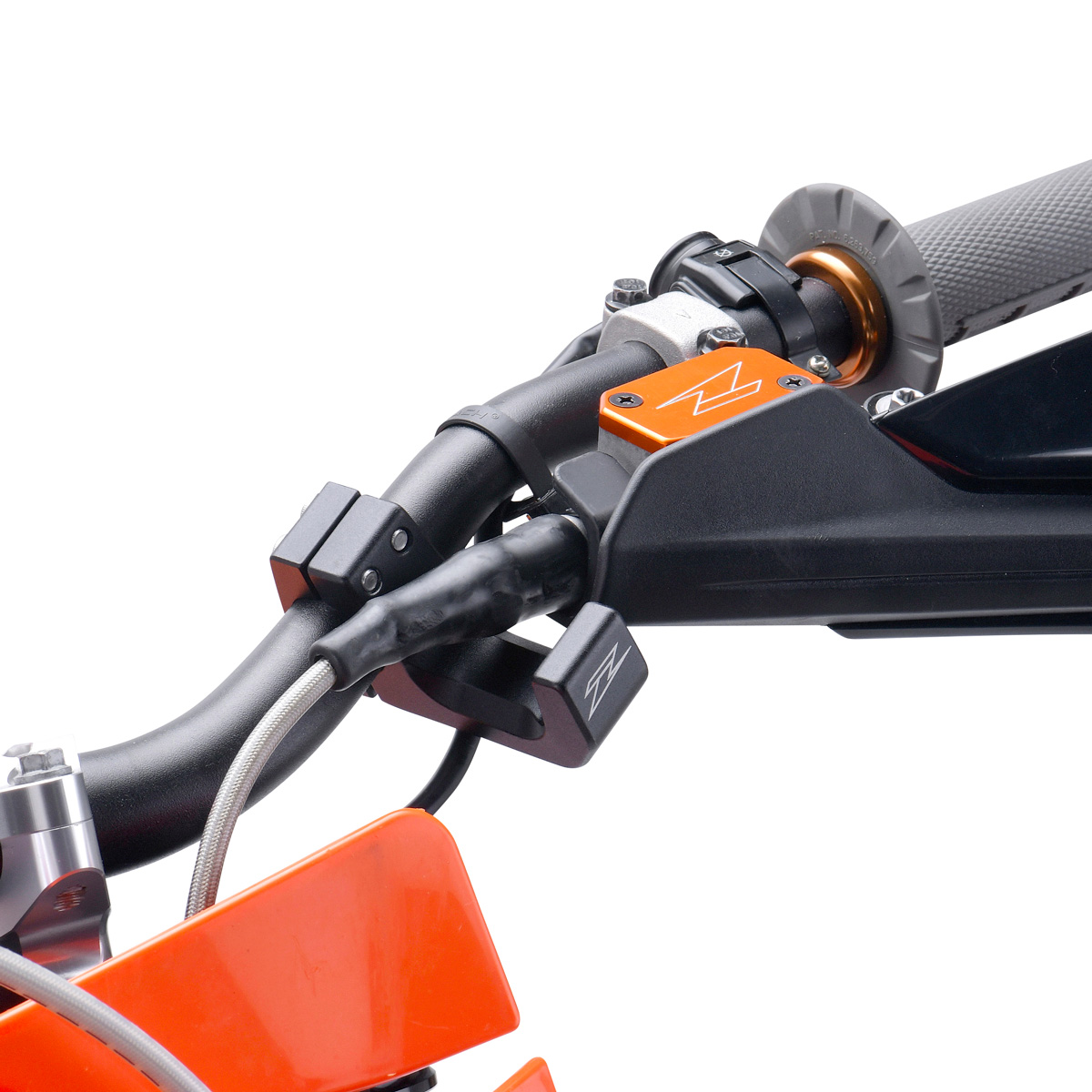 Clutch Master Cylinder Guard
SPECIFICATIONS:
- Guard item for the hydraulic clutch master cylinder used in KTM and some Husqvarna model.
- Clutch master guard keep flexibility of the handlebar.
- Protect the cylinder from damage.
- ZETA's MX hand guard (Impact X3 / Impact X2 / Stingray / Stingray vent) and stock hand guard can be used together.
【Please note】
Since the mounting part has a tapered shape, it is used for the clutch master side.
Stock handlebar ・ ZETA SX3 handlebar
Cannot be installed except for (Part number ZE06-543).
ZE71-3000 (A piece included for clutch side )
Black

Bike
Year
Part number
KTM
125/450/500EXC
15-16
ZE71-3000
150EXC
20-23
200EXC
14-16
250/300EXC
15-23
250/350EXC-F
15-23
450/500EXC-F
17-23
125XC-W
17-19
150XC-W
18-23
200XC-W
15
250/300XC-W
15-23
450/500XC-W
15-16
250XCF-W
15-16
350XCF-W
15-16
20-22
450XCF-W
23
500XCF-W
20-22
Freeride 250F
18-20
Freeride E-XC
18-22
HUSQVARNA
FE250/350/450/501
17
ZE71-3000
TE150/250/300
17
TX125
17