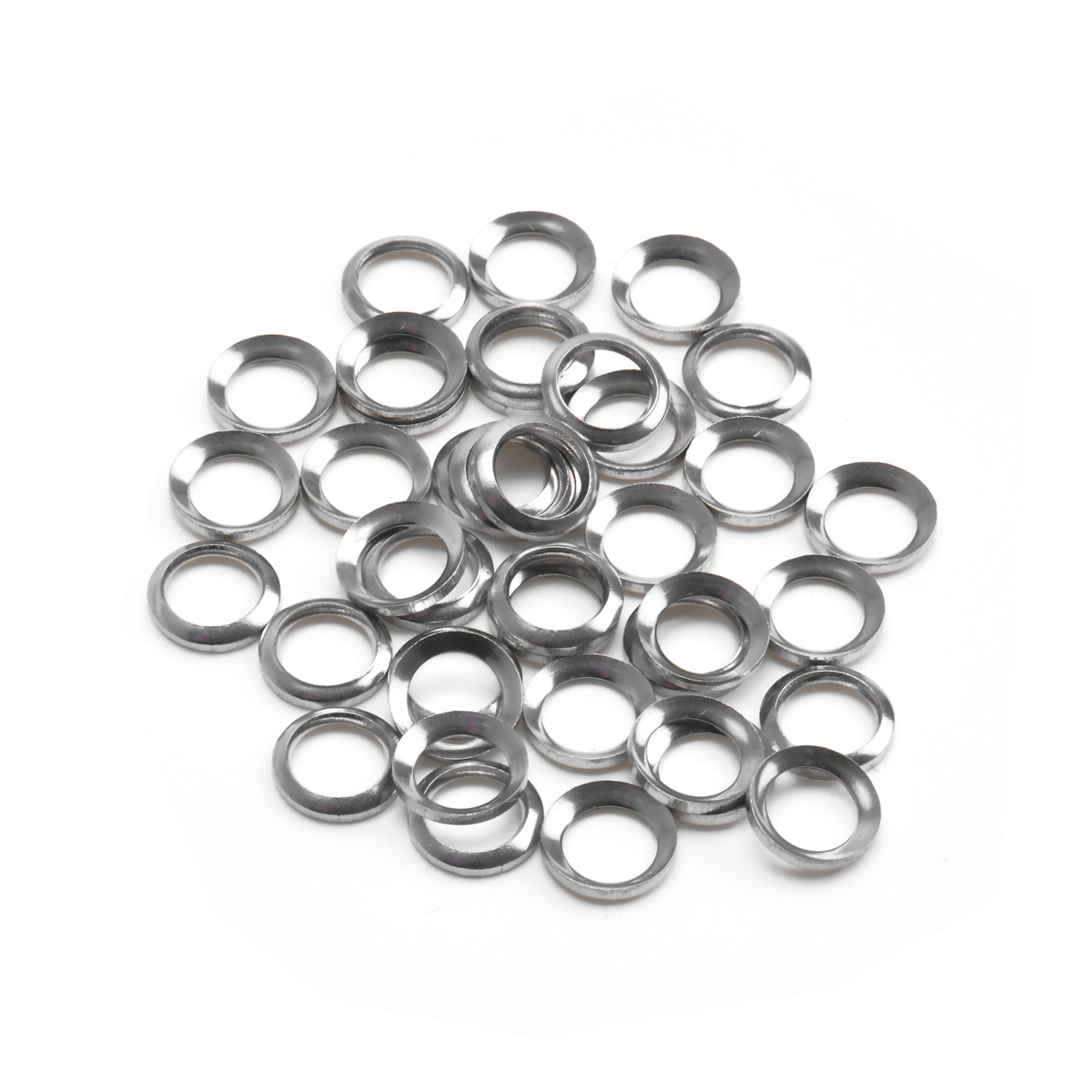 STAINLESS NIPPLE WASHER
SPECIFICATIONS:
- A washer for nipples that prevents spokes from protruding by
being installed between the rim and nipple.
- When assembling a wheel with an aftermarket rim and spokes, the
spokes may protrude from the nipple depending on the
compatibility of the parts, which may damage the tire tube.
- If spokes pritrude about 1mm, using the nipple washer can
prevent protrusion.
- Made of rust-resistant stainless steel.
- 40 pieces in a set.
| | | |
| --- | --- | --- |
| Part # | Size | Number |
| DC131-2240 | 6.1 x 9.0  t : 1.0 | 40 pcs |
| DC131-2440 | 7.4 x 10.5  t : 1.0 | 40 pcs |