Off-road Suspension kit CC110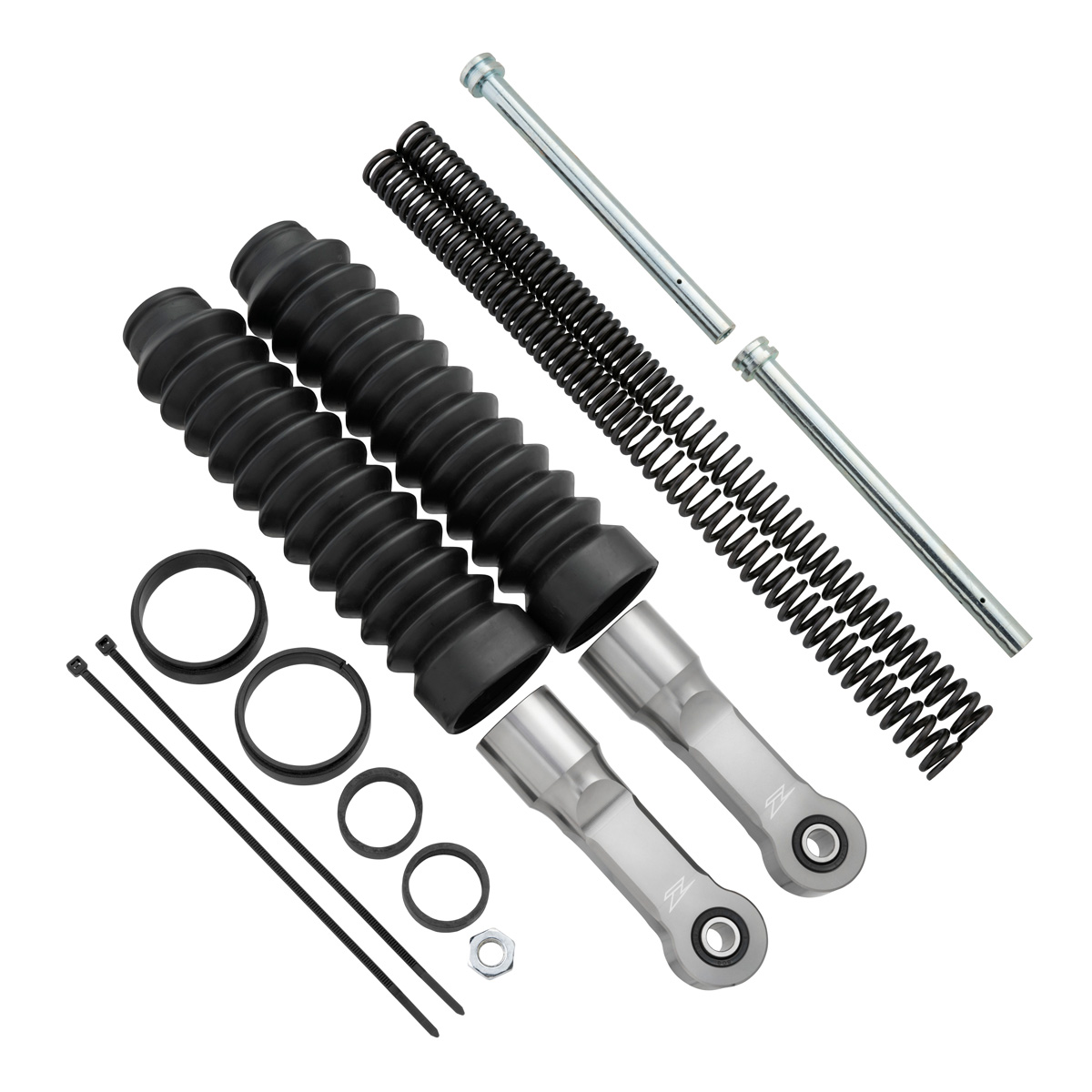 OFF-ROAD SUSPENSION KIT CROSS CUB 110
SPECIFICATIONS:
The front is a high lift specification that increases the stroke amount and overall length by +30 mm by changing to a long type cylinder. A special front spring is set, and the spring rate is changed to 20% higher than the stock one according to the extended stroke amount. Along with this, the effectiveness of the damper is also adjusted to enable smooth movement with a long stroke, improve road followability on dirt roads, and suppress bottom thrust.

- High lift specification that extends the total length by +30 mm by replacing it with
a strong rear shock bracket.
- Needle bearing is already installed in the shock mounting part at the bottom of
the bracket.
- Since it rotates without resistance compared to the standard rubber bush, it
absorbs impact more smoothly without giving unnecessary resistance to the
compression and rebound operation of the damper.
CROSS CUB 110 2018-
ZE56-9510