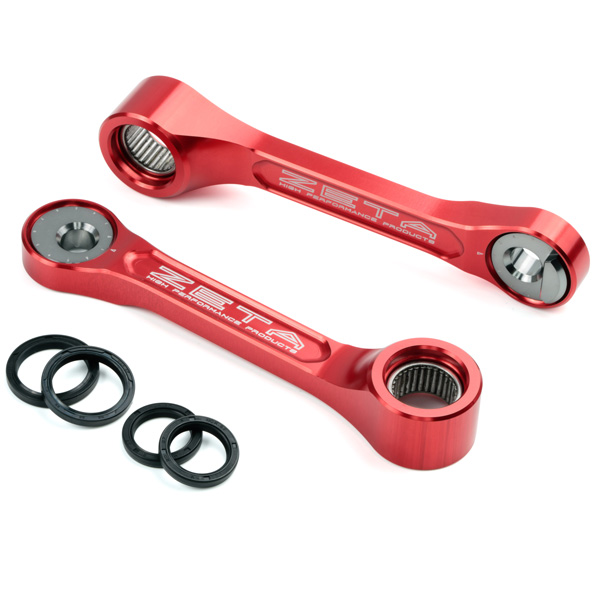 ADJUSTABLE LOWERING LINK KIT
SPECIFICATIONS:
- Adjustable seat height by rotating the attachment to change link
rod length.
(Reference : About + 5 mm ~ - 25 mm. Vary by models.)
- Also adjustable operation of the rear suspension according to the
situation, such as off-road course by changing the lever link ratio.
- 5 clips to lower. A standard position and 1 clip to lift up. Total 7
clips range adjustment.
- Bolt on design, pre-installed bearings and dust seal, only
changing a stock link rod.
- Made of 7000 grade CNC machined aluminum with anodized
finish and ZETA laser printed logo.