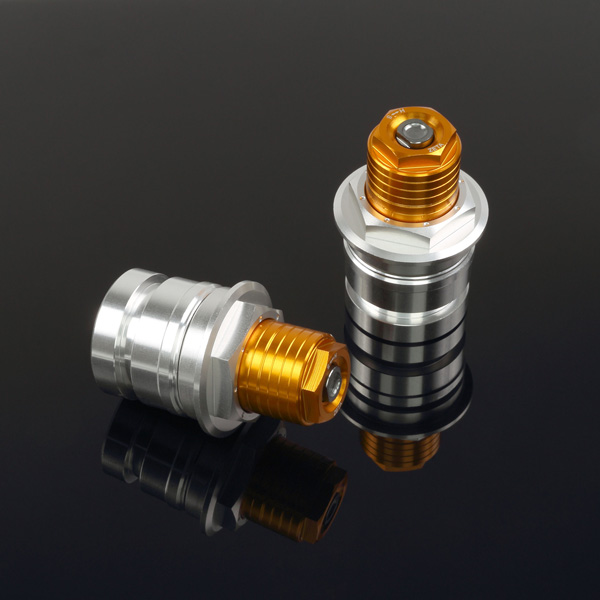 FORK TOP CAP INITIAL ADJUSTER
SPECIFICATIONS:
- Top cap initial adjuster for Ninja 250/300 and YZF-R25/R3 - Allows you to adjust spring pre load.
- Pre load adjustable range is -5mm to +10mm, provides pre load setting for racing use and soften for light weight riders.
- Integrated air bleeder, bleeds high pressure air without any tools from the front fork after hard and high speed riding.
* Ninjia 250/300 required to change handlebar to clip on handlebar for installation.
YAMAHA
YZF-R25
15-18
ZE56-10514
YZF-R3
15-18
ZE56-10514
KAWASAKI
NINJA250R
08-12
ZE56-10504
NINJA250/ABS
13-17
ZE56-10504
NINJA300/ABS
13-17
ZE56-10504