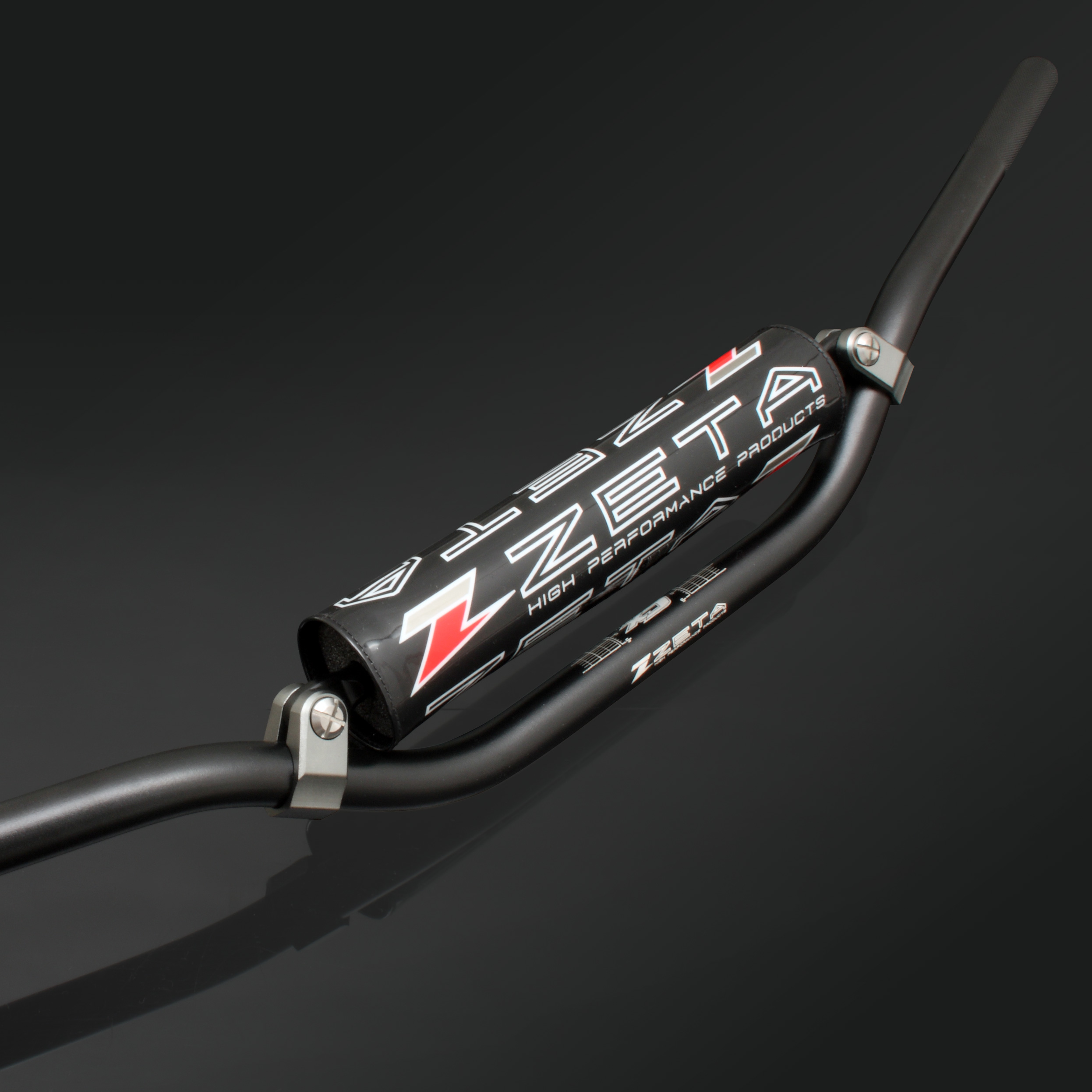 CX HANDLEBAR 7/8 in (22.2mm)
SPECIFICATIONS:
- ZETA 22.2 mm handlebar for top riders.
- Made of durable 7075 - T6 aluminum with brace on the handlebar to provide direct control.
- Laser printed logos and handlebar positioning gauge for accurate handlebar position setting.
- Comes with plastic bar end cap and comp handlebar pad.
- Wide range of bends available for MX racers, ED, Mini racers, Super motard and Trial.
- Available in black,red and blue colors.