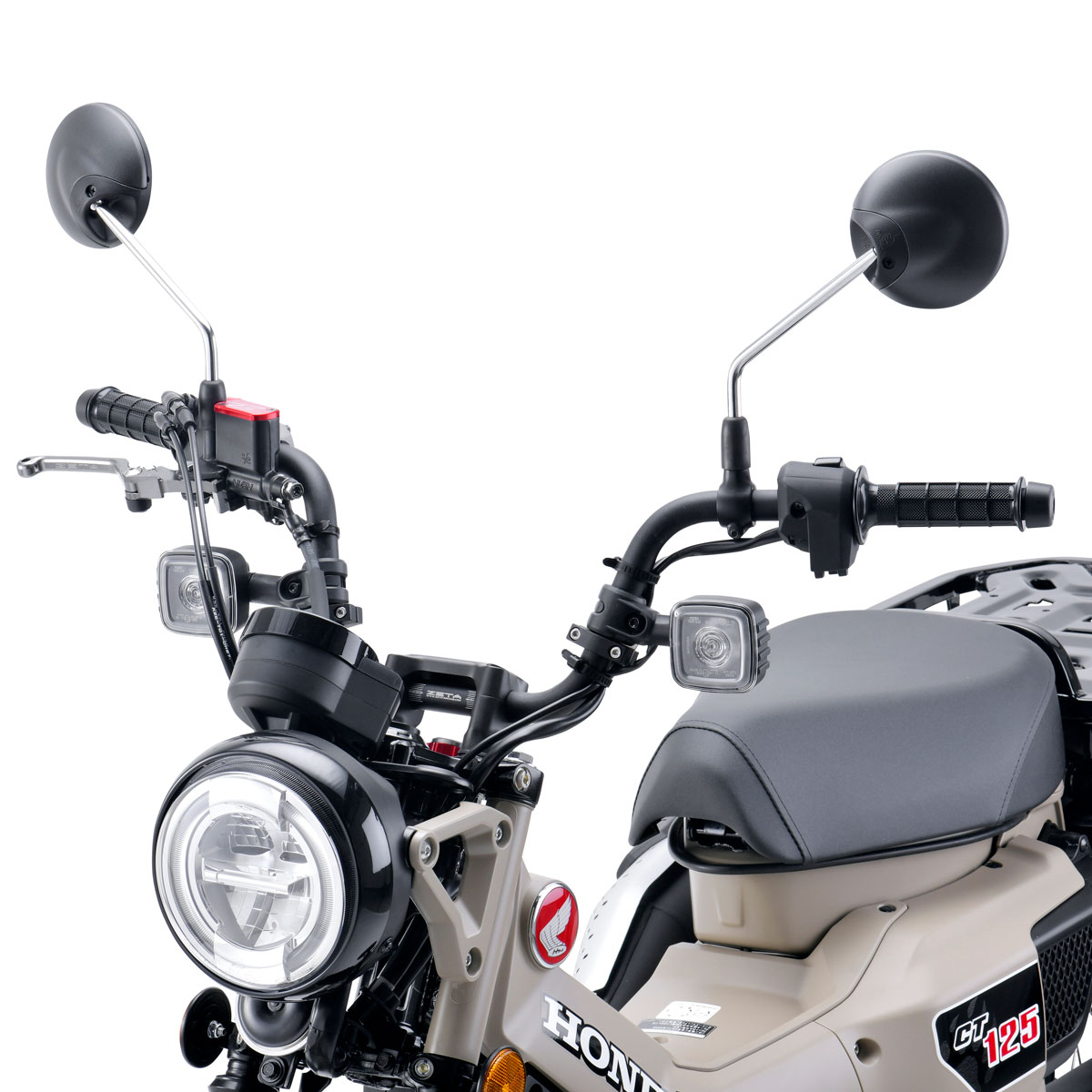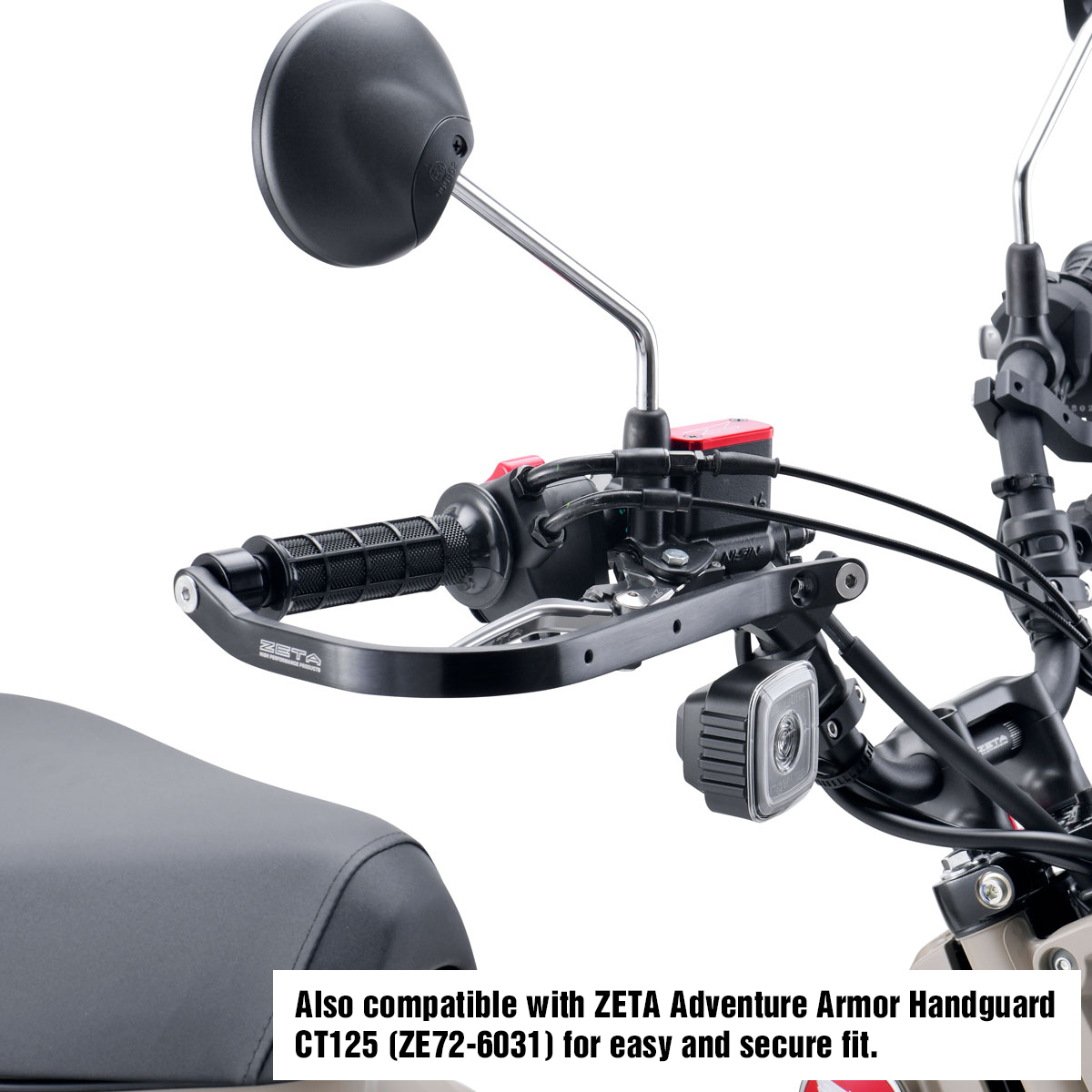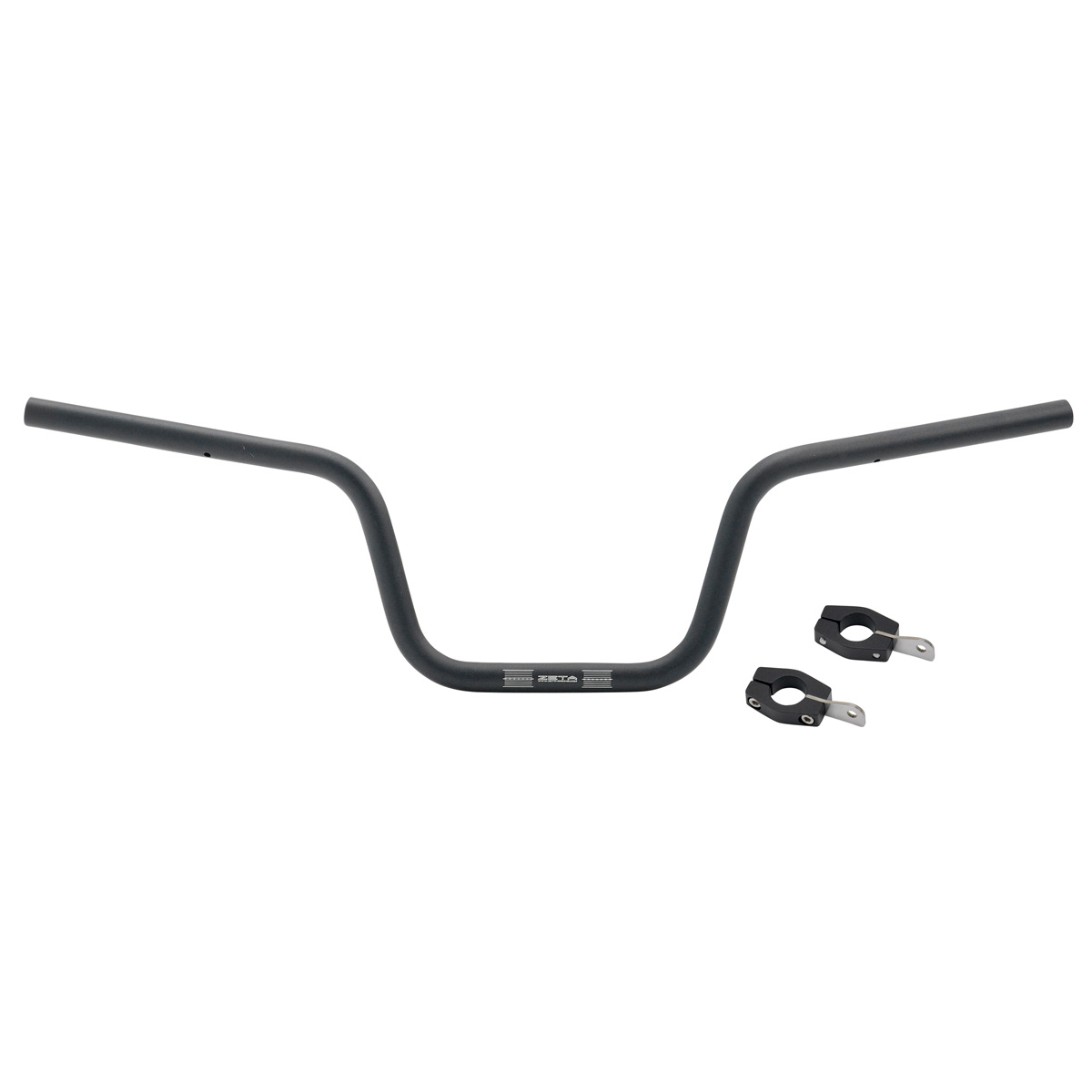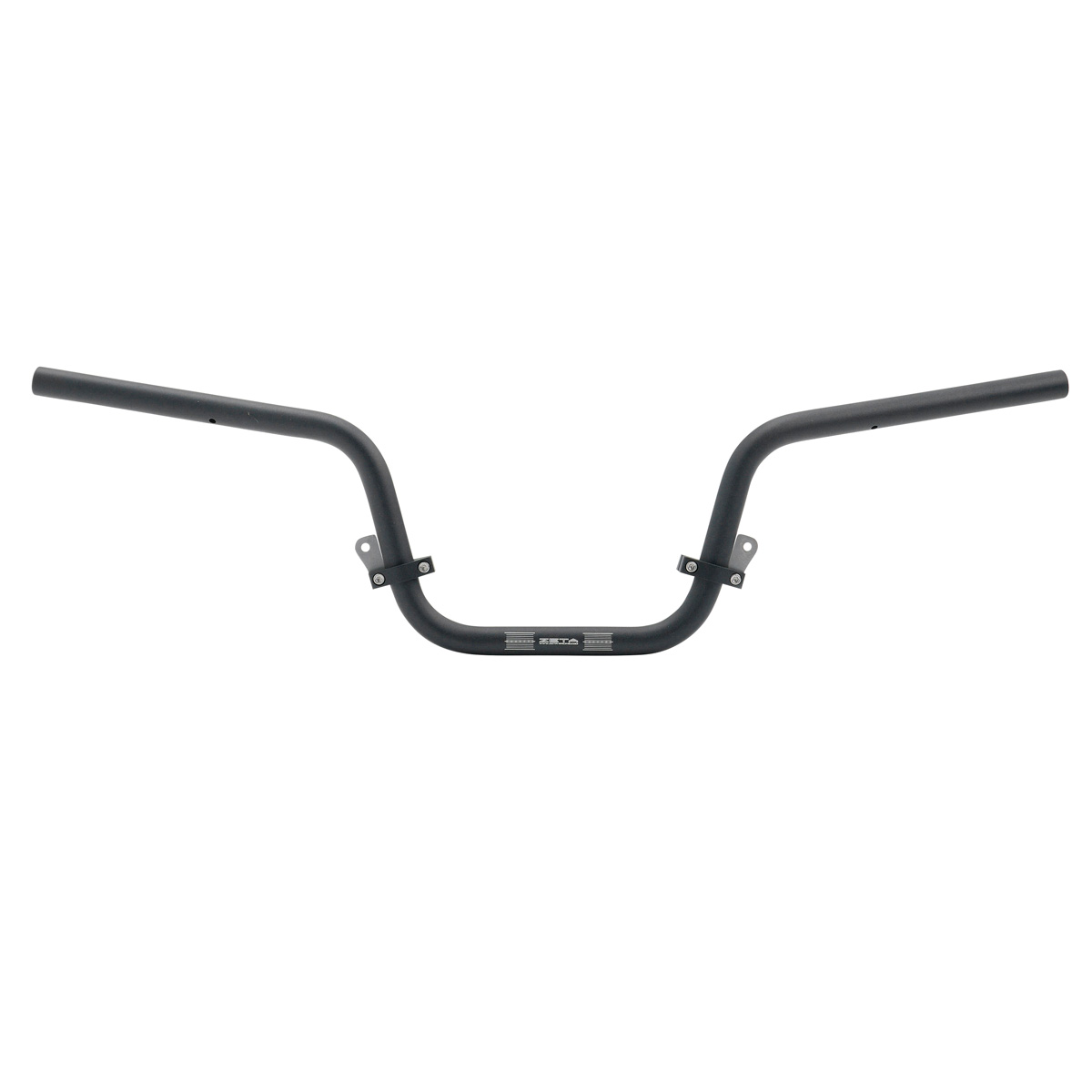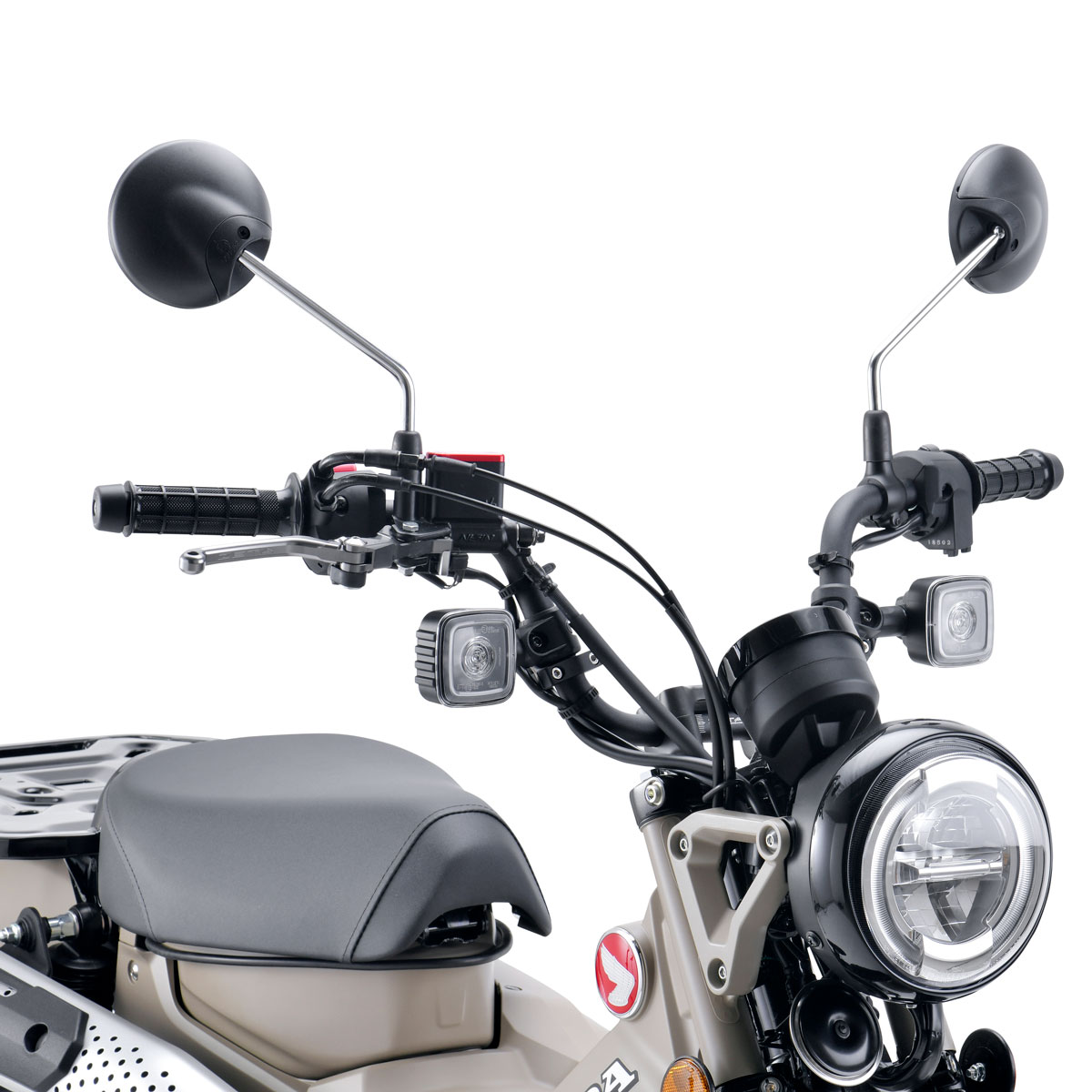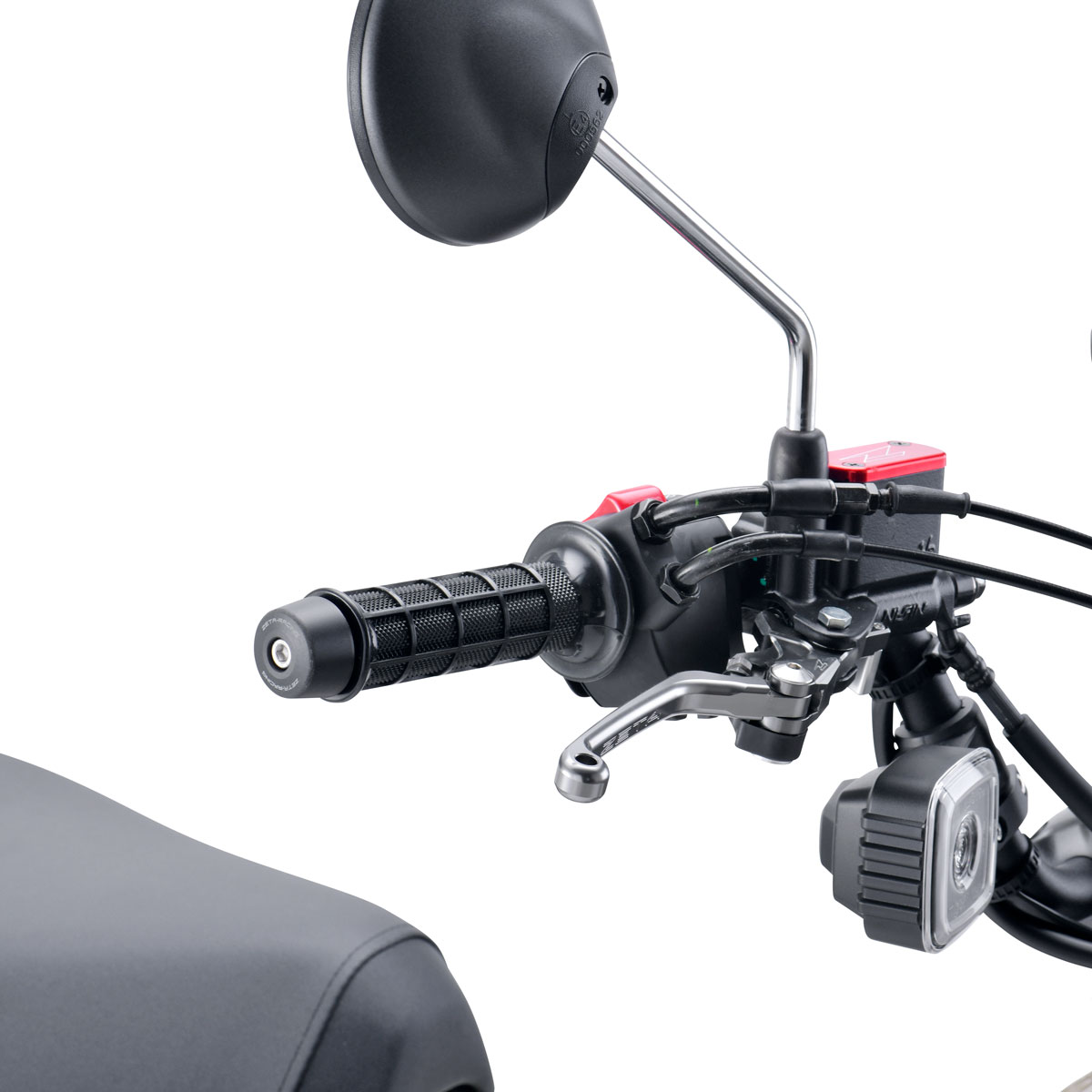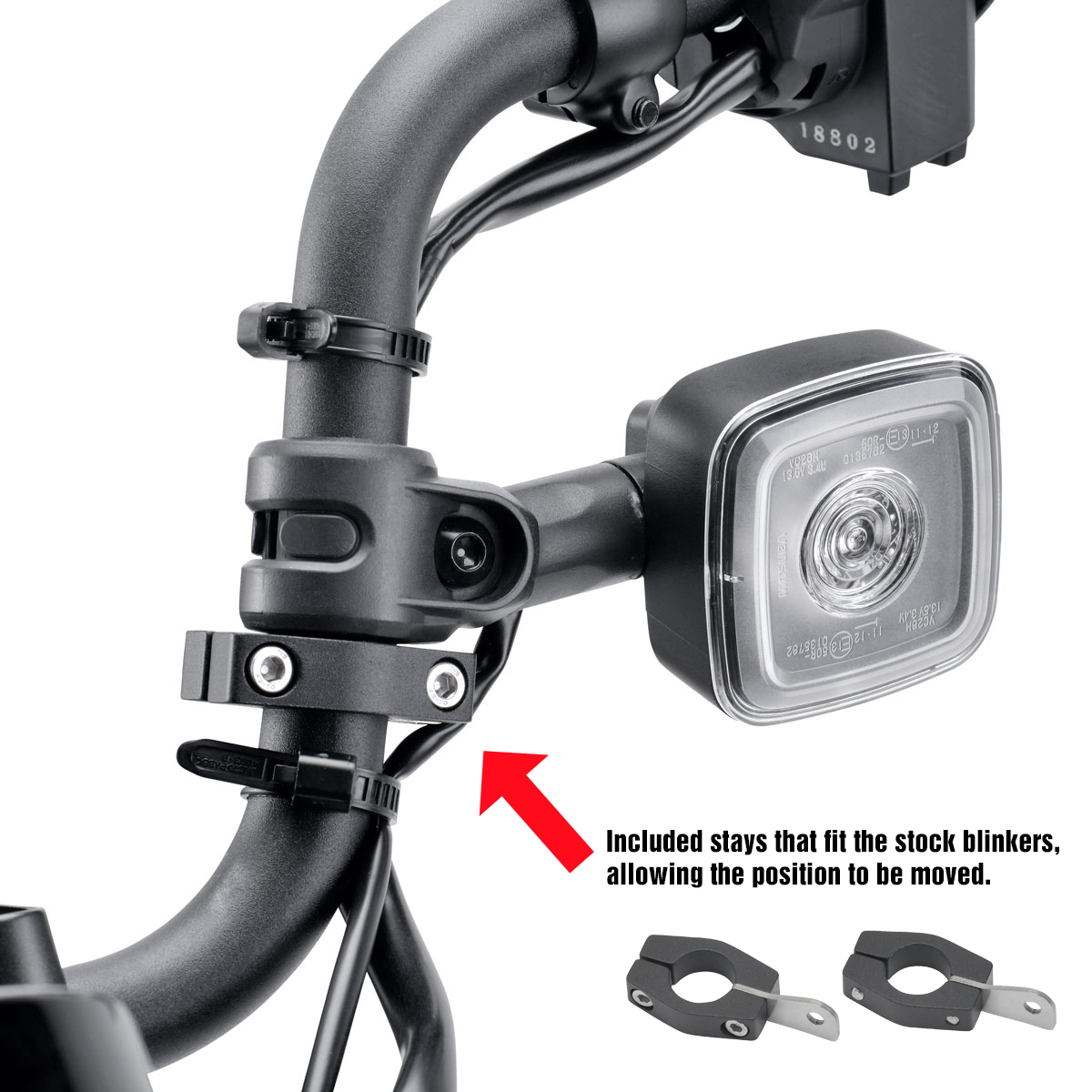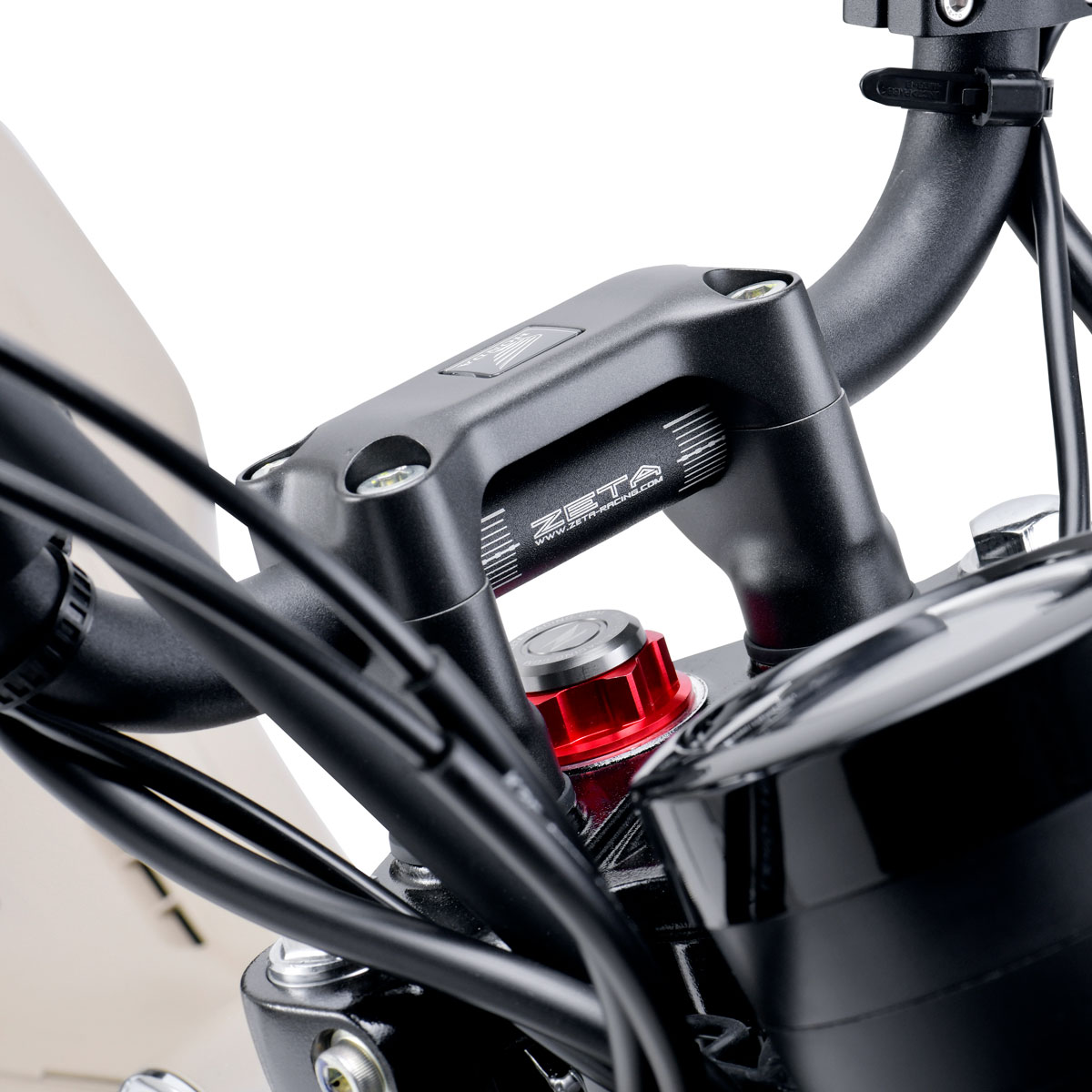 SPECIALIZED HANDLEBAR CT125/TRAIL125 7/8 in ( 22.2 mm )
SPECIFICATIONS:
- Aluminum handlebar specially designed for the CT125 Hunter Cub.
- Wide upbend with the smooth shape that only aluminum handlebars can provide, emphasizing off-road performance and stability.
- Includes position grid for easy setting of handlebar position. (1).
- Installation is a bolt-on design with pre-drilled holes for the switch box. (2)
- Also compatible with ZETA Adventure Armor Handguard CT125 (P45) for easy and secure fit. (3)
- Included stays that fit the stock blinkers, allowing the position to be moved. (4)
- The stock cables and wiring can be installed without modification.
- Sandblasted, black anodized finish.
Please note
No knurling of grip mounting area, crossbar and plastic bar end caps are not included.
The stock bar end plugs cannot be used.
Use ZETA bar end plugs or bar end plugs with handlebar inner diameter of 13.8mm.
See p.7 for handlebar dimensions. Compatible with stock cables.
MODEL
Part #
Handlebar dimensions
Color
A
B
C
D
E
CT125'20- Trail125'21-
ZE07-996
773
187
155
201
68
Black