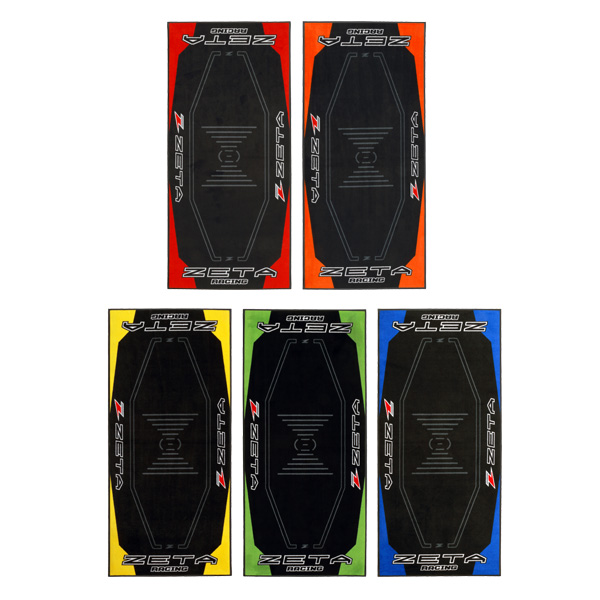 FLOOR MAT ZETA
- Motorcycle floor mat made of high absorption polyester and PVC oil resistance rubber mat.
- 1.6mm PVC rubber is oil and gasoline resistance, not infiltrated oil or gasoline to ground.
- Dimple back side rubber design prevents slippage, great to use for motorcycle display at shop or garage.
- Polyester carpet surface can be washed by high pressure water.
- Required this mat for the event under FIM regulations.
Part #
Color
Size
DK241-Z11
Red/Black
100 x 220 cm
( 39" x 86" )
DK241-Z12
Blue/Black
100 x 220 cm
( 39" x 86" )
DK241-Z13
Green/Black
100 x 220 cm
( 39" x 86" )
DK241-Z14
Yellow/Black
100 x 220 cm
( 39" x 86" )
DK241-Z15
Orange/Black
100 x 220 cm
( 39" x 86" )